Our Address
12402 Woodland Drive
Wausau WI 54401
Steel Division
Phone #: 715-675-6193
Fax #: 715-675-4828
Concrete Division
Phone #: 715-675-4800
Fax #: 715-675-2973
Our Photo Gallery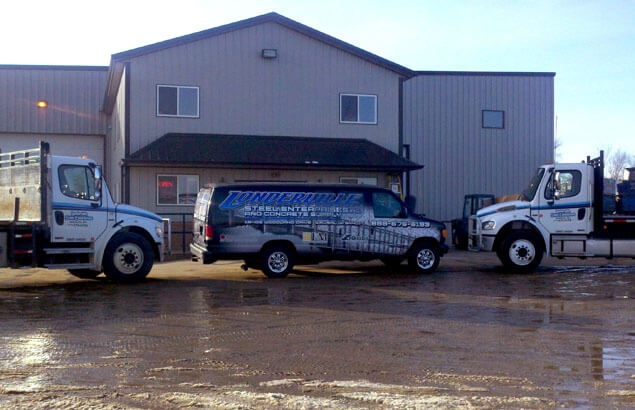 Londerville Steel & Concrete Supplies
(known as Londerville Steel Enterprises)

supplies steel products and concrete supplies throughout Wisconsin and nationwide. Deliveries are made with our fleet trucks bringing you the steel when and where you need it. Contact us for a quote, today!
We are a full service supplier of new and surplus steel, aluminum and stainless steel products like tubing, sheets, angle, beam, channels sheets, and bar products. Our concrete division supplies rebar, mesh, ties, poly sealers, chemicals, foam insulation, rebar and masonry supplies. With over 25 years experience we are a full service provider of steel products and concrete supplies.